The HYDRO-MAXX™ System
The HYDRO-MAXX™ System is a self contained unit constructed out of 304 Stainless Steel, measuring approximately 22" length, 14.5" width & 17" in height. An additional clearance of 4.5" length, by 11" width & 9" height is required on the left side of the unit to accommodate wiring harnesses. A radial clearance of not less than 17" from the base must be maintained at the front of the unit in order to allow the front panel to be opened in order to provide access to the internal components such as the liquid reservoirs, fuses and diagnostic ports.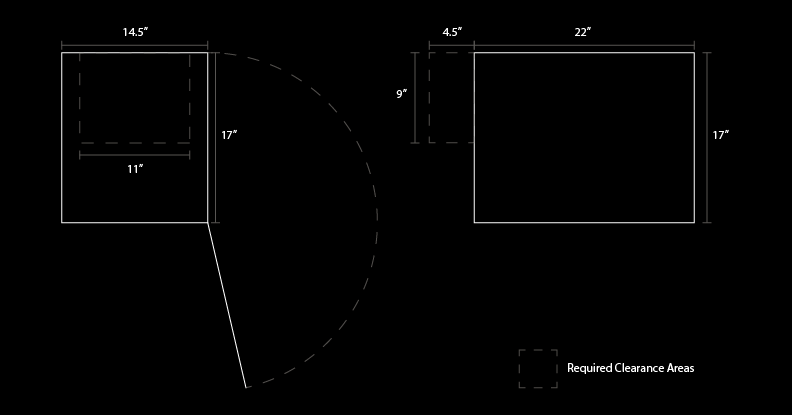 With all fluid tanks filled, the HYDRO-MAXX System weighs approximately 161lbs.
The HYDRO-MAXX™ System is linked into a safety chain via the alternator or oil pressure switch to ensure operation only when the engine is running. This safety feature prevents the build up of gas while the engine is turned off, though the ignition may be switched on.